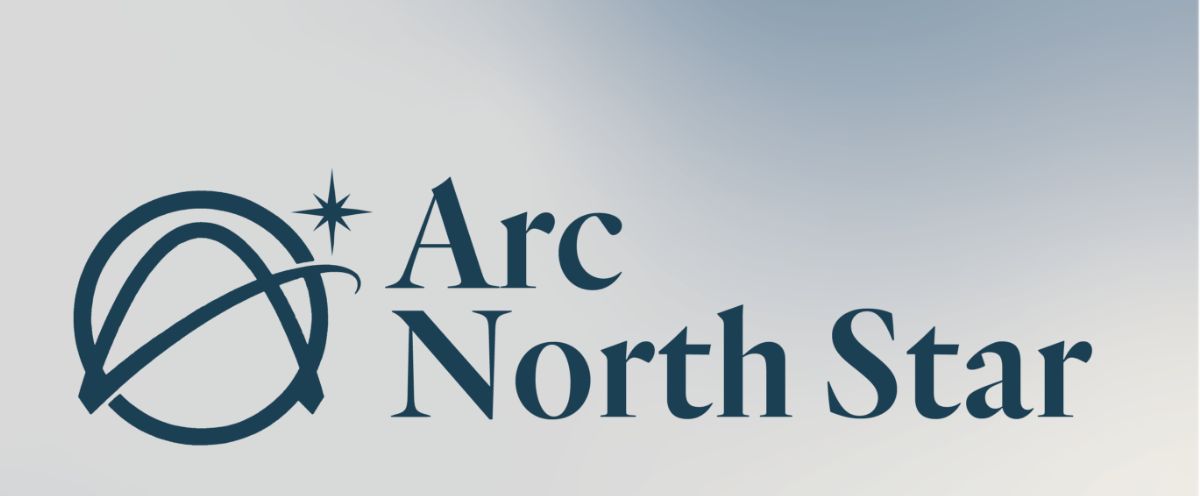 Arc Initiatives Launches 'Arc North Star,' Expands Public Affairs and Issue Advocacy Work in Minnesota
March 2, 2023
(Washington, DC) – Today, Arc Initiatives, a fully integrated public affairs consulting firm, announced an official and physical strategic expansion into Minnesota with the formation of Arc North Star, a dedicated political, communications, and public affairs practice in Minnesota with a new office near the Capitol in Saint Paul. 
Arc North Star's staff and their strategic partners across the Arc Initiatives family are leaders in electing progressive candidates in Minnesota, driving successful strategies for organizations with a mission to do good, and leading campaigns in the health care, climate, conservation, budget and revenue, care, labor, and workers' rights issue advocacy spaces, among others. 
The firm's collective history and deep roots in the state have resulted in historic wins for clients and Minnesotans.
"Arc Initiatives was integral to my campaign for Attorney General in 2018, and I could not imagine my run for re-election in 2022 without their strategic and creative leadership. I'm thrilled Arc is expanding their Minnesota presence and excited they'll continue guiding and securing results for strong leaders in the North Star State," said Minnesota Attorney General Keith Ellison.
In addition to exciting new communications and advocacy projects Arc North Star has undertaken in Minnesota this year, several of which are on track to secure major victories during the current legislative session, Team Arc continues to play a major role in longstanding advocacy campaigns like the Campaign to Save the Boundary Waters.
"For the past decade, the team at Arc Initiatives has been an invaluable strategic partner for the Campaign to Save the Boundary Waters - advising us both on Minnesota politics and in federal affairs in Washington, D.C. I am thrilled to see they are growing their capacity to offer Minnesota organizations and causes the benefit of their media, strategy, political savvy, and relationships both in St. Paul and in Washington," said Becky Rom, National Chair, Campaign to Save the Boundary Waters.
Arc North Star understands how to bring together:
political analysis and organizing; 

paid, owned and earned media; 

political and advocacy campaign strategy; and

grassroots advocacy and persuasion
—  to create change at the local, state, and federal levels for Minnesotans.
"The Arc North Star team will include the architects of some of the most impactful messages and campaigns across the state and country, and we are excited to get to work to continue expanding our capacity to serve Minnesota's campaigns, organizations, and causes," said Aaron Florence-Weinberg, Partner and President at Arc Initiatives.
Acting as advisors for Arc North Star in Minnesota will be:
Dan Kanninen, Partner and CEO at Arc Initiatives, was born and raised in Duluth, Minnesota. Dan has spent 20 years in influential positions at all levels of government and politics, playing key roles in policymaking, campaigns, and political management. He has advised presidential candidates, cabinet members, governors, major private sector CEOs, nonprofits and coalitions, and foreign heads of state. He played a critical role in President Obama's 2008 election as the State Director in Wisconsin after working in leadership positions in Wisconsin, Ohio and North Carolina during the primaries. Dan served the re-elect by overseeing the northeastern United States (a nine-state, $20 million operation including the critical battlegrounds of New Hampshire and Pennsylvania) from Chicago headquarters before leading the Virginia operation as Senior Advisor, turning that state blue for just the second time since 1964. In between campaign stints, Dan served as the White House Liaison at EPA, and as former Wisconsin Governor Jim Doyle's Legislative Director. In that role, he was the lead negotiator of the $62 billion state budget bill, the first on-time budget in more than three decades. Prior to that, he spent six years as Chief of Staff to a veteran Wisconsin state lawmaker serving on the budget committee. In the 2016 cycle, Dan was tapped to lead the North Carolina operation for the Clinton Campaign over the final four months as Senior Advisor. In that capacity, Dan managed a team of more than 400 staff in what was described by MSNBC analyst Chuck Todd as the "super battleground" of the cycle. In 2020, Dan built and managed the largest primary campaign operation in the history of American politics in his role as States Director for Michael Bloomberg's presidential bid, building a staff of nearly 3,000 across 41 states and in the New York headquarters. Dan is an established political voice in the beltway, featured frequently on MSNBC, CNN, CNBC, Fox News and Fox Business, as well as being on the record in publications such as the New York Times, Washington Post, Los Angeles Times, and Politico. An avid Badger fan, Dan studied political science at the University of Wisconsin where he was a four-time Collegiate Mock Trial All-American.
Morgan Hill, a seasoned campaign and communications professional with experience working for national, state, and local campaigns, committees, and causes. Morgan serves as Senior Communications Advisor to a Member of Democratic Leadership in Congress. In 2022, Morgan advised Attorney General Keith Ellison's re-election campaign, and she has worked with grassroots Minnesota organizations on significant issue campaigns in Minnesota for several years. She previously served as National Research Director for Beto O'Rourke's presidential campaign where she oversaw a team of researchers and helped guide the campaign's messaging, media, and debate strategies. In addition, Morgan served as Research Director for Richard Cordray's Ohio gubernatorial campaign, Senior Research Associate at the Democratic Governors Association, and in roles with American Bridge 21st Century and the Democratic Party of Arkansas.
Tim Hogan, the communications director behind Amy Klobuchar's 2020 presidential campaign who led a team to break through a crowded and competitive field of 2020 Democratic candidates. Originally from Minnesota, Tim was the Director of Campaign Communications at the advocacy group The Hub Project where he oversaw paid and earned media efforts around health care, tax policy, the Special Counsel investigation, and efforts to hold the Trump administration accountable. In 2016, he was a spokesman for Hillary Clinton's presidential campaign and during the Democratic Primary ran press operations in Nevada, Arizona and Kentucky. Tim has led and worked in communications shops on the Hill including for Congressman Steven Horsford (NV-04). Over many election cycles, he has consulted for the Democratic Attorneys General Association, Navigator Research, multiple congressional campaigns, and several multi-million-dollar independent expenditures.
Arc North Star staff includes:
Aaron Florence-Weinberg, Partner and President at Arc Initiatives, is a political and public affairs strategist who is at home in the intersecting worlds of politics, advocacy, media, and public relations. His electoral work in Minnesota includes Attorney General Keith Ellison's successful 2018 and 2022 campaigns, as well as Jim Graves' 2012 and 2014 campaigns against Rep. Michele Bachmann, in which Graves came within 1% of defeating the congresswoman during the 2012 cycle despite being outspent 12-to-1, and was leading in polls when the congresswoman withdrew during the 2014 cycle. Aaron also directed communications for Betsy Hodges' successful 2013 run for Minneapolis Mayor, helping the resource-strapped, underdog campaign secure a decisive victory in a crowded field of 35 candidates. Most of Aaron's work over the past decade has been in the federal arena, managing public relations and public affairs campaigns for organizations, causes, and people. In 2020, Aaron moved to South Minneapolis from Washington, DC. He currently lives in the East Harriet neighborhood with his wife, Beth, daughter, Millie, and dogs, Grady and Barry.
Faisa Ahmed, former Communications Director for Attorney General Keith Ellison's 2022 reelection campaign. With her help, AG Ellison's campaign effectively broke through in a competitive media landscape and secured reelection by just over 20,000 votes. Faisa was born and raised in Minneapolis and was the President of the UMN College Democrats while studying at the University of Minnesota. She graduated in 2020 with a degree in Political Science. Faisa is an organizer and communicator that has worked on Mitra Jalali's campaign for the city council, was Youth Outreach Coordinator for Sen. Tina Smith's reelection, and managed Kate Knuth's campaign for Minneapolis Mayor, who came in close second place in a crowded field of 17 candidates. Faisa brings a creative and results-driven approach to communications and has a proven track record of securing media coverage for progressive causes and candidates. Beyond her work in politics, Faisa is dedicated to advocating for progressive values and empowering marginalized communities.
Laura Smith, an experienced communicator with proven experience in media relations, strategic communication, policy advocacy, and marketing. Laura's professional experience includes working in state government, in political communications, and for state and national advocacy organizations – including coalition media advocacy in the Minnesota legislature. From 2018-2021, Laura led communications and media advocacy efforts for Minnesotans for a Smoke-Free Generation, a diverse coalition with more than 60 member organizations. In those efforts, Laura united partners behind key messages, created materials for use in lawmaker meetings and public outreach, connected coalition partners to reporters and editors, and supported the coalition's efforts to earn bipartisan support for 70 local prevention policies and four state laws. 
Trent Andersen, former Political Director for Attorney General Keith Ellison's 2022 successful reelection campaign. Trent is an experienced narrative and political strategist who has worked across direct service, issue advocacy, and electoral campaigns. Whether it's teaching English to adult immigrants and refugees, leading statewide coalitions, or organizing to elect President Joe Biden, Trent is driven by a mandate to support life-affirming institutions and caring causes. He served as the Deputy Campaign Manager of the 4 million dollar ballot initiative to expand and reimagine public safety in Minneapolis in the wake of the murder of George Floyd. Trent is an alumnus of the DNC's Organizing Corps 2020 and a graduate of the University of Minnesota. 
Victoria Lee, current lead Designer for Arc Initiatives. Victoria is a Parsons School of Design graduate in Communication Design. They've had the privilege to work on some amazing projects with groups such as The Food Empowerment Project and Yale's LGBTQ+ Mental Health Initiative. They are passionate about creating art that advocates for their community. Throughout their design career, they've focused on uplifting queer, black, and brown owned business primarily through brand identity design.