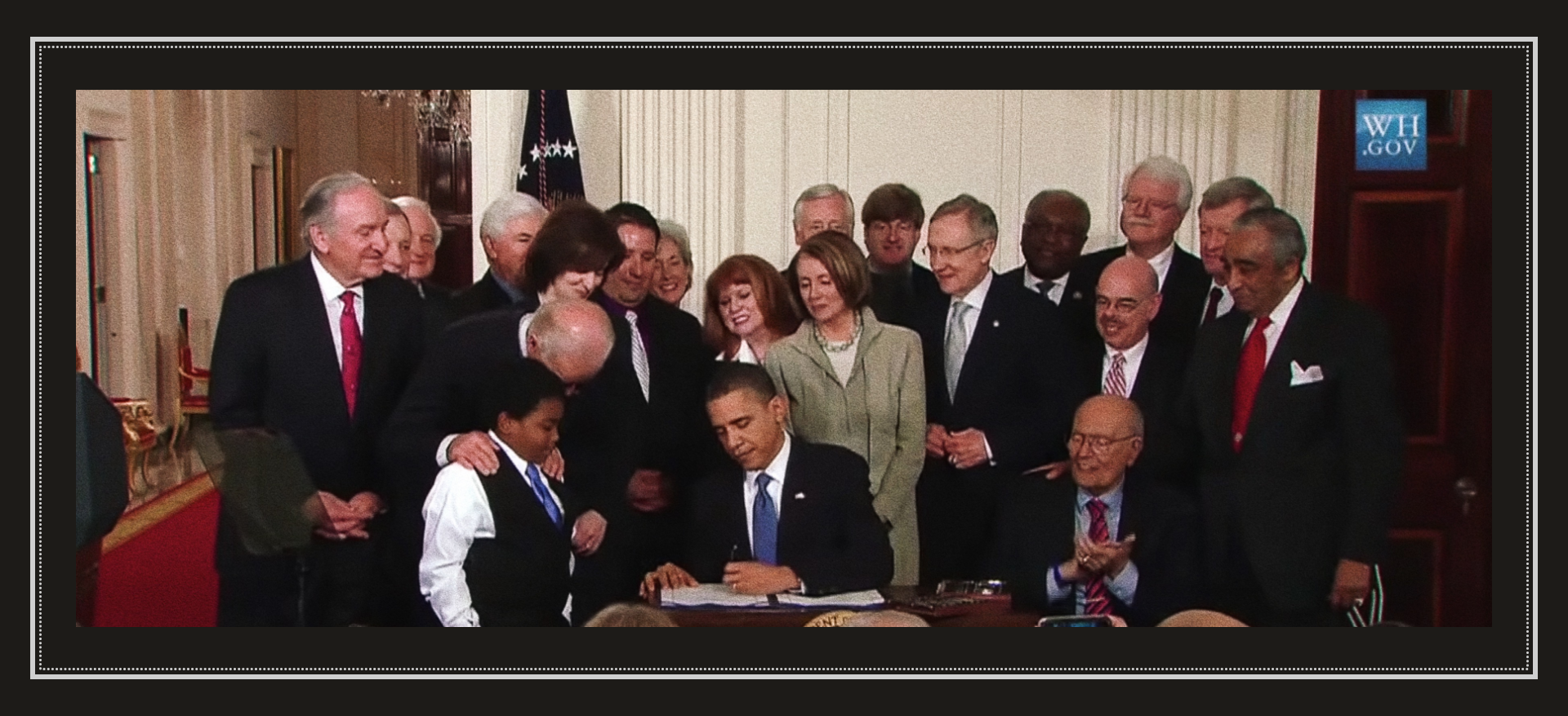 13 Years Later: Democrats are Strengthening the ACA, while Republicans Renew Calls for Health Care Cuts
March 23, 2023
(Washington, DC) – Today marks the 13th anniversary of President Obama signing the Affordable Care Act into law. Sharing stories about the ACA's incredible effect on people's lives is work Arc knows well. We've zig zagged the country with Protect Our Care, making sure communities know about Democrats' hard-fought wins to lower health care costs and expand care for millions of people. Our Executive Vice President Mike Naple shares some of his personal health care journey and perspective on the moment we currently face as Republicans look to reignite their war on health care.
Why I'm glad to see Biden remind us how terrible Republicans are on health care
by Mike Naple
As Republicans reach into their old playbook to put people's health on the chopping block, President Biden is putting them on notice. "Well, here's the deal. If MAGA Republicans in Congress try to repeal the Affordable Care Act, Social Security, Medicare, or Medicaid, I'm not going to let them," Biden said while announcing his budget proposal.
The president recognizes that few policy issues resonate like health care. That's because our health is personal and because it is fluid. One day I'm snowboarding down a mountain, early the next morning a Medevac helicopter is flying me to the nearest hospital to prevent my body from going into heart failure. In between life and death, I barely had time to appreciate the view let alone worry about any out-of-pocket costs.
As I recovered and bills poured in, the reality of being uninsured became more of a problem. I was a recent college graduate working two jobs and an internship that didn't offer coverage. I applied for and was swiftly denied private insurance due to my preexisting conditions that raised the red flag that I would actually need to use said insurance. I did not qualify for Medicaid and it was unlikely that California's county indigent program would take me.
My mountain-high health scare happened in 2006, four years before President Obama signed the Affordable Care Act (ACA). My experience prior to the ACA was not unique. There are millions of people with preexisting conditions, many who have similar stories about the barriers they faced trying to qualify for private insurance.
This landmark law, turning 13 years old this week, is one of the most significant federal policy achievements since the New Deal. Thirty-five million people have gained access to health coverage with the ACA. Among the law's many provisions: young people can stay on their parents' health insurance until they're 26 years-old; states can expand their Medicaid programs; and insurance companies are banned from denying coverage to people with preexisting conditions or retaining annual and lifetime caps on coverage plans.
While Democrats fought to protect and expand the ACA, Republicans spent the last 13 years doing everything possible to undermine or eliminate the law. Whether through repeal legislation in a GOP-led Congress, administrative action during the Trump years, or a lawsuit before the Supreme Court — Republicans salivated with a hunger to dispose of the ACA while failing to offer a credible alternative. In a win for the millions of people who benefit from the law, Republicans were unsuccessful in their pursuit.
Public support for the ACA grew considerably over the years as people found it easier to access health care or saw a reduction in the cost for their care. In the face of increased favorability ratings, many Republicans only doubled down on their opposition. This contrast is especially clear when you consider the states where Republican leaders actively block Medicaid expansion.
Medicaid is a lifeline for low-income children and families, seniors, and the disability community. Recent polling shows a majority of voters support an increase in federal Medicaid funding and 65% of likely voters in the 11 Medicaid expansion holdout states support its implementation. Voters in seven red and purple states approved Medicaid expansion ballot measures — most recently in South Dakota last year — after Republican leaders continued to stand in the way. That North Carolina lawmakers are on the verge of passing a bipartisan deal speaks more to voters wanting Medicaid expansion all these years, rather than an indication the South Carolina, Georgia, and other non-expansion states will follow suit.
The ACA has contributed to improved health outcomes and helped reduce access disparities for communities across the country. President Biden and Democratic lawmakers are building on the law's success, despite persistent and staunch Republican opposition. Thanks to provisions in the Inflation Reduction Act (IRA) to lower the cost of premiums, the Biden administration reported a record-breaking 16.3 million people signed up for ACA Marketplace coverage during the latest open enrollment period. Across the aisle, Republicans have already introduced an IRA repeal bill and are floating cuts to the ACA and Medicaid that would mean coverage loss for people who need access the most.
I am grateful I was able to cover my medical bills after my accident and have health coverage today that allows me to manage pulmonary hypertension, a chronic illness affecting the heart and lungs. But health is fluid and it's important that with changing circumstances everyone has access to affordable and quality health care at every stage of their life. Democrats understand this and should continue to amplify this contrast with Republicans every day for the next two years.
Mike Naple is a health care advocate and writer for Pulmonary Hypertension News. Mike served in the Obama administration at U.S. Department of Health and Human Services and worked on Capitol Hill. He is currently an executive vice president at Arc Initiatives in Washington, DC.